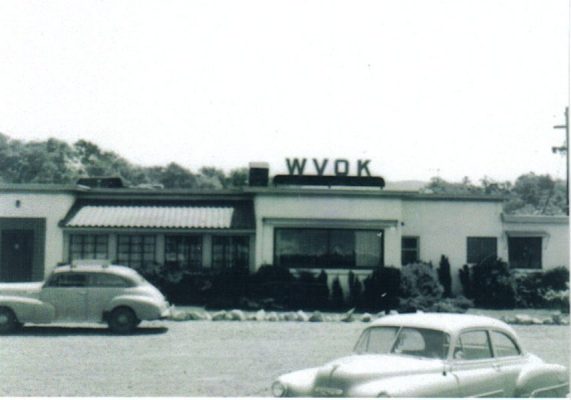 "I wanted to talk to more neighbors over the State's most powerful radio station." Joe Rumore on why he came to work at WVOK
In October 1948 young Joe Rumore went to work on a new radio station in Birmingham, the first 50,000 watt radio station in Alabama, WVOK. Joe's former employer, WAPI, didn't give up Joe without a fight. WAPI offered Joe a month's pay and a month's vacation in Florida. Joe turned it down, and also turned down an extremely good proposition from a St. Louis radio station as well.
Joe had two reasons for leaving WAPI after 7 years. One was Joe felt that engineers were not giving him a good break on his broadcasts, and the other was Joe wanted a more powerful outlet. Joe got both concerns rectified with the move to WVOK. Joe, doing the professional thing, turned in a two week notice with his resignation.
Joe heard that WAPI was re-arranging their schedule to take him off the air the two weeks of his notice. With that, Joe quickly turned in another resignation, this time making it effective immediately. Joe did his last show on WAPI on Saturday, and debuted on WVOK the next Monday. This day started a 30+ year career that changed the landscape of Birmingham Radio that is being felt to this day.